Gigs in May inc. Warrington Music Festival and The Cavern Club!
May was an incredibly exciting month for my music. As well as recording new songs for my next EP in the studio and creating my best ever music, I played a lot of original gigs and festivals. Thank you so much to everyone who made it out to see one of my sets!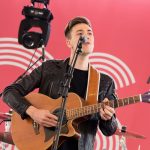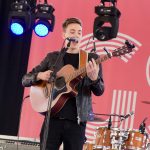 Playing at Warrington Music Festival may well have been the biggest highlight. Performing in my hometown on the biggest stage I have ever set foot on to a fantastic crowd really made the event special, so now I can't wait for next years. I also performed at Bradford University's end of year party to a huge crowd in a ampitheatre which was really fun.
2 weeks ago playing the legendary Cavern Club in Liverpool to a very loud and roudy festival crowd was very memorable and an honour to grace the holy musical space.
My longest ever original gig was at The Cinnamon Club in Altrincham in May. Easily one of my favorite gigs that I have ever played with a really attentive and supportive crowd. I just want to do it all over again. Can't forget the Eagle Inn either, which was a very cool and different venue in Manchester; though I did leave my sharpie pen and old songbook behind by accident which I may never see again.
Please come out and see my play when I'm next performing near you. Thanks for all your support, we're On the way up!