Spotify playlisting for 'Higher' + yet more features and interviews!
I've been spilling many of the stories and secrets from the making of my latest single 'Higher' which got its first play on Amazing Radio by Shell Zenner this week! Its also just been added to Spingrey's Workaholic playlist and Talk About Pop Music on Spotify.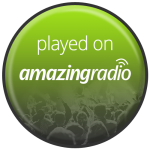 Have a read of my inspirations behind 'Higher' and my musical aspirations:
Which song do you wish you had written?
American Pie – Don Mclean          Click here for full interview with Unfashionable Male
Did you make any new year's resolutions at the outset of 2017?
To become the best songwriter in the world…. but I've given myself a full musical career to get there.
I'll be releasing my 2nd EP at the very least. But its more likely that there will be a couple more singles to come in addition to that, and plenty more live shows with my backing band
A song that make you Laugh?
Left Outside Alone – Anastacia. I can do a pretty good (silly) Anastacia impression. It just gives me a weird image of someone stubbornly standing outside in the rain for no reason. I've probably taken the lyrics a bit too literally, but I can't take that woman seriously. Another would be Man I Feel Like A Woman by Shania Twain.