Backing Band gigs 'Hanover' in Liverpool 24/11 + Standish Live Festival 01/12
A packed and sold out venue in Liverpool's city centre was an amazing way to present my new backing band and revamped live sound for the first time. Sound (Basement; Food and Drink) had a great audience turn out for the brilliant night of music from up and coming artists. I had the pleasure of opening the show with my very hard working backing band with a set that included my recent singles 'Higher' and 'Let it Happen'. Fellow musician Avishek Chowdry also captured some great shots of us playing from the night (below).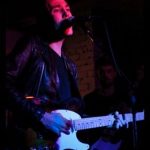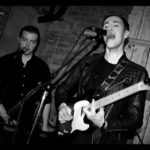 Very crowd pleasing and energetic sets followed from 'Weekend Wars' and headliners 'Hanover' including a suprize guest song appearance from 'The Voice' winner Mo!
I managed to get the backing band over to Standish Live Festival last night where I played an acoustic set in Hoot at 9 pm followed by a much louder and funner set with my backing band at 10:30 pm at The Black Bull to a super enthusiastic local crowd. See you again very soon Standish and Wigan folk!