New EP 'Higher' Coming 19th January! + Happy 2018
Happy New Year! Here's to great things to come in 2018 for all of us! And a couple of things to come from from me:
After an amazing response from listeners, radio stations and blogs to my latest single 'Higher', I'm really delighted to announce the release of my new EP of the same name ('Higher'), which will be released on the 19th of January online and includes 2 brand new songs 'Pray' and 'Seven Seas'.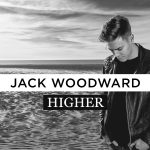 2017 was a fantastic year for my music and was rounded off by being named "one to watch" by BBC Introducing Radio Lancashire!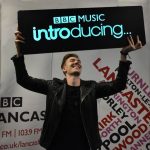 My highlights for 2017 have to include performing at Live at Leeds festival, Manchester Academy 3, Lytham Green (for BBC Intro Lancs), Folk on the Dock in Liverpool and Warrington festival (plus the formation of my new backing band and our first gig at the sold out Sound in Liverpool supporting Hanover). I can't forget the features in my hometown papers of 'The Warrington Guardian' and 'Lymm Life' as well as plays for all my newly released songs on BBC Introducing and Amazing Radio. 2017 has set me up very nicely for a busy and exciting 2018, so expect lots of performances – solo and with my backing band – and many song releases to come! Thanks for your brilliant support, lets hope we can make this the year for big moves!