'Best Male Solo Artist Nomination' + 'Higher EP' reviews!
Its been an amazing year already for my music, with the release of my new EP 'Higher' to great responses and support, and my recent Nomination from the Unsigned Music Awards for 'Best Male Solo Artists 2018'!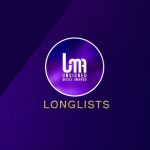 the UMAs are a big deal, so it was really nice for them to support me with a nomination and share my song in their spotify playlist!
I've also had lovely words from a few bloggers in their reviews of my new EP:
The Daily Listening Blog – The brand new Higher EP sees Woodward evolve from guitar-based folk artist into potential future UK pop-star status. a distinctive style to be recognized for.
Indie Buddie – Woodward has built a strong three point attack that displays his flexibility and versatility as an artist. His impressive depth and maturity teamed with refined prudent musicianship makes this singer songwriter stand out.
Carpe Carmina –  emotionally vibrant pop gems
Amp the Sound – one of the stars on the rise with shining personality and style. Higher simply does not disappoint and thoroughly puts his talents on display.
Hear for yourself what these guys are talking about, stream on Spotify below!